As I'm flying home from Dreamforce (I'm currently in Pittsburgh as part of my ginormous RV palooza) I wanted to jot down some of my highlights of Dreamforce 2014 in no particular order.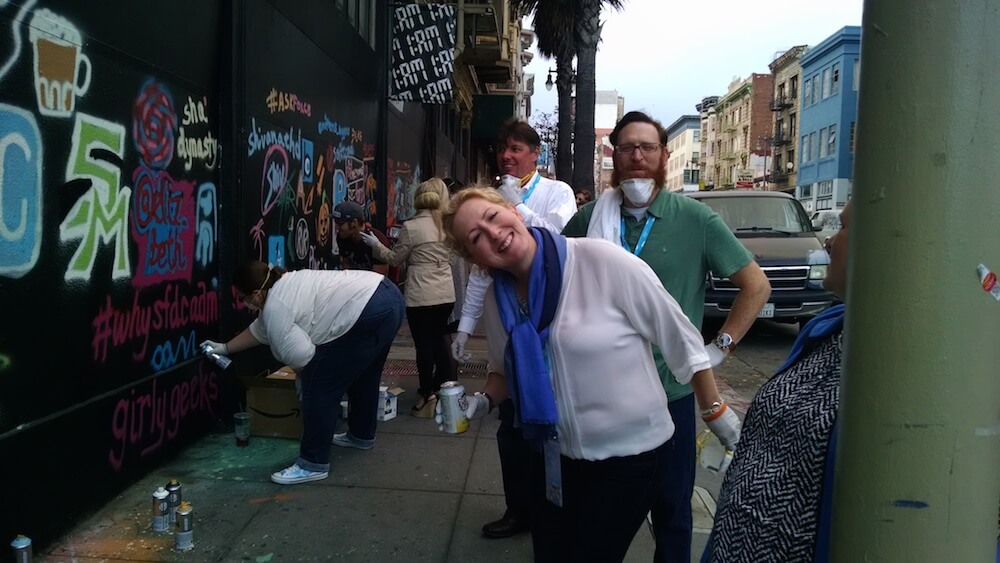 My favorite part of Dreamforce is always catching up with old friends. Plenty of bro hugging going on. This was my 7th Dreamforce and it's always great to hang out with people I interact with everyday on Twitter and Facebook. There are MVP parties (thanks Erica & Matt!!), meetups and late night "gatherings" that provide plenty of Salesforce-nerd interaction.
People think it's funny but I actually geek-out while hanging around with all of the Salesforce PMs and Dev Evangelists. I try and say HI to as many as I can as you never know when you may need their help. In all honesty, Dave Carroll's Dev Evangelism team is probably some of the best people I've ever met in the industry. Super smart, nice and ego-less. I have a man-crush on most of the bald ones (you two guys know who you are).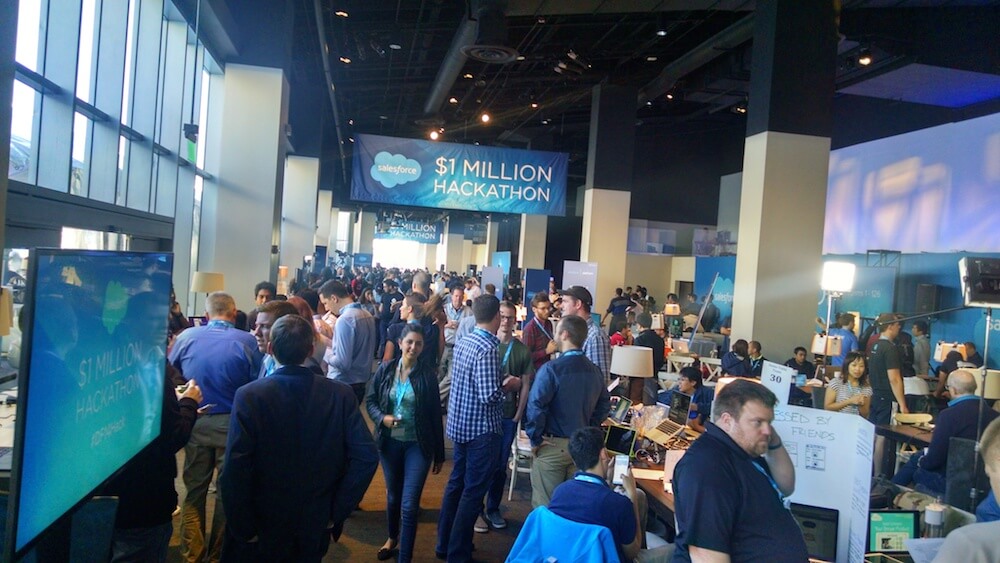 I spent Friday, Saturday and most of Sunday before Dreamforce at the Salesforce Hackathon. Topcoder was a sponsor and I was scheduled to be a judge, but instead I helped out a number of teams get up and running with nforce on NodeJS. There were seriously some really #awesome apps built!
I've been to a lot of hackathon and have to say that Adam Seligman and his team (especially April Nassi who almost worked herself to death) did a fantastic job. This was probably one of the best run hackathons I've ever been to. The team thought of everything including toothpaste, toothbrushes and floss in the bathrooms! The $1M prize money wasn't bad either.
For me the biggest part of Dreamforce was the Lightning announcement. I'd been working with "Aura on the Platform" beta team building components and Adam's team developing the Lightning community for topcoder. We had a lot of stuff under embargo and I was glad to finally kick off my Lightning Component tutorial, our topcoder Lightning partnership with salesforce.com and the actual Lightning community itself. It was a stressful down to the final minutes.
We are currently running a number of Lightning development challenges at lightning.topcoder.com and have over $20,000 in prize money dedicated to build next generation UI components for Salesforce1. Head on over to lightning.topcoder.com and get started today! The challenges should be running for a number of months.
I also got a chance to hang out with the Skuid guys for awhile. I'd seen them on the "Aura on the Platform" chatter group but really got a chance to dig into their product and talk shop. Super smart guys! If you have never hear of Skuid, take some time to go watch their demos. The things these guys are doing with components on the platform is amazing!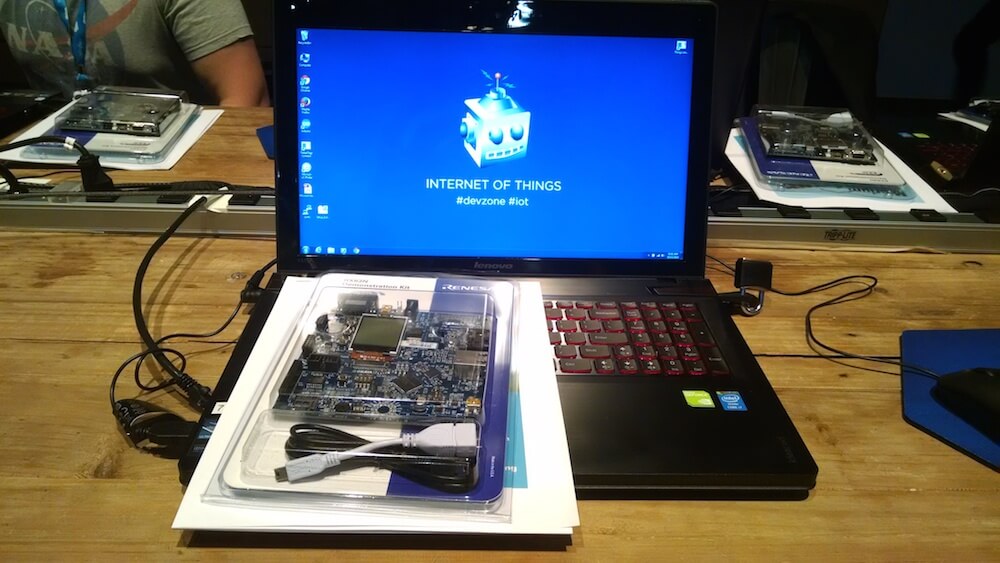 I also have to thank Reid Carlberg and Pat Patterson for putting together the IoT zone. I wish I would have had more time to do all of the labs so I look forward to more stuff next yet. No pressure Reid but it better be bigger and better.
I only had two sessions this year so that was nice for a change. My Building Command-line Tools with the Tooling API talk almost didn't happen as the person before me bumped into the patch panel and shut everything down. The AV staff finally got everything back up shortly after my talk was scheduled to begin. No stress at all.
My Build Consumer-Facing Apps with Heroku Connect session was short and sweet at only 30 minutes. The highlight was meeting the new PM for Heroku Connect and talking about the roadmap for the product. I'm looking forward to some great stuff for Heroku Connect.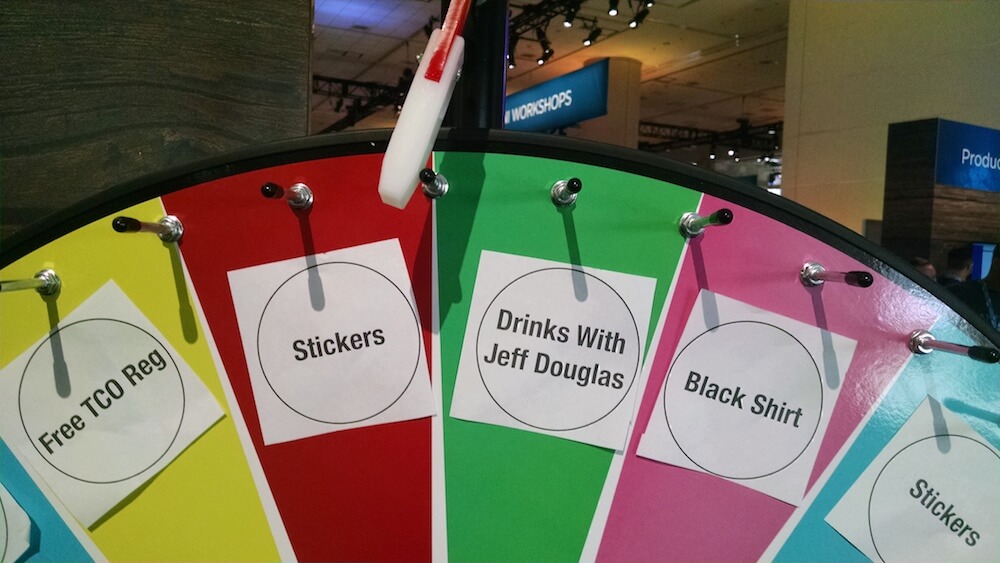 Topcoder was a Dreamforce sponsor but we really didn't have any products or services to sell. Our goal was simply to meet developers and expose them to our platform. Instead of just giving out free swag, we brought along our "price is right" prize wheel to make things interesting. My buddy Tim Hicks had the bright idea of making one of the prizes "Drinks with Jeff" (not pre-authorized by me) which placed me conveniently in the bar off and on throughout the conference.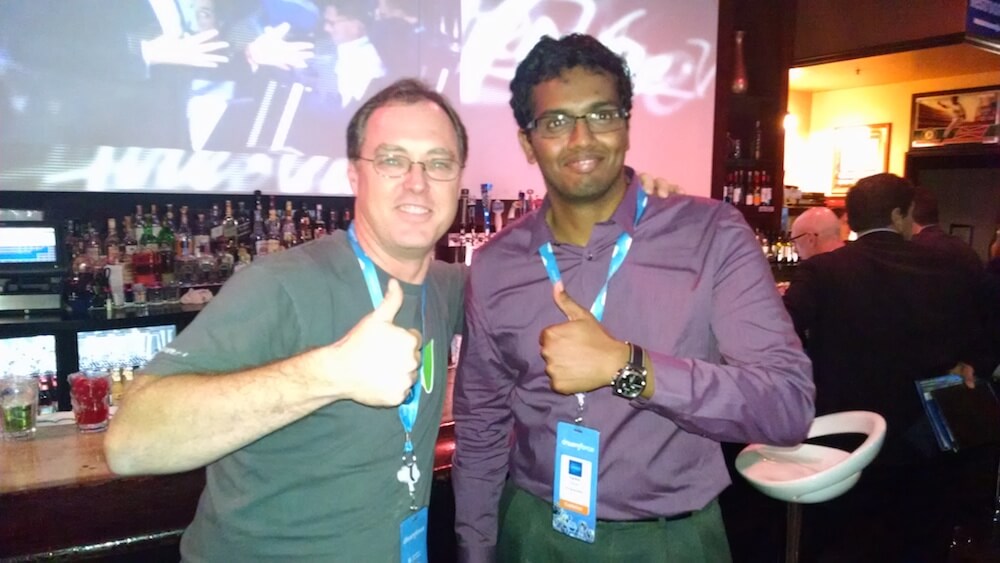 In actuality, Tim's idea was pretty cool. I got to spend time with 7 people in the Salesforce ecosystem that I probably would never have met. However, I did want to meet the girl who landed on "drinks with Jeff" and asked for a t-shirt instead. She's my hero.