We have a rather large Org with 600+ Page Layouts. When Visualforce came out we had a number of requests from our business units for customized layouts. After about 3 weeks of hand-coding Visualforce pages I soon realized I needed a better way to communicate these change as well as manage the code modifications. Being that I am relatively lazy by nature, I decided that I needed to develop a way to make my computer do the work that I didn't want to do.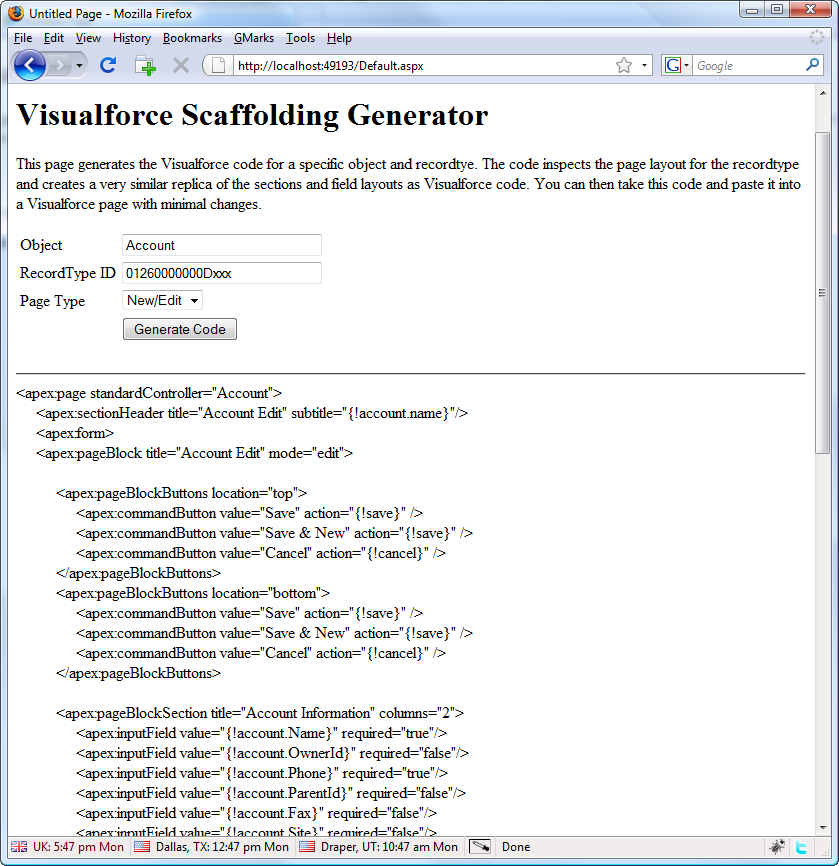 The C# code that I wrote utilizes the Metadata API and inspects the Page Layout for a specified Object and Recordtype and generates similar Visualforce code that you can paste into the Force.com IDE. Is it perfect? No. Could it have been done better? Yes. Does it save me time, money and aggravation? Most certainly!
It also saves me time during the change management process. Now when a BA or Project Manager modifies an existing Page Layout that I have used for a Visualforce page, I don't need documentation on what fields have changed, I just point my handy-dandy generator at the Page Layout and regenerate the code.
Default.aspx
Here is the code behind for Default.aspx.cs