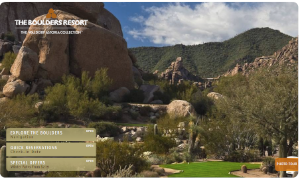 We had our first annual company retreat at the Boulder Resort in Phoenix AZ this week as a chance to recharge and focus on our goals for 2010. Since 75% of the company works virtually, it's nice to get together with 150 of your closest friends. There as quite a bit of eating, drinking, laughing and even some friendly public embarrassment of senior management. There were life-sized posters created, very "revealing" post cards delivered to everyone's room and even an old karaoke video of one of the founders (Narinder) that popped up. The meeting is still underway today with sales and senior management and they are working hard. On the way out I heard reference to a management dodgeball game scheduled to settle some internal disputes.
Update: The photographer just posted some photos on her blog that are really cool! I like her comment at the bottom of the page, so check that out as well.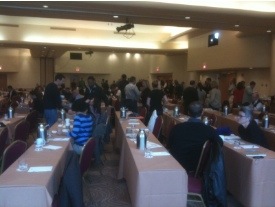 Even though the event was about having fun and reinforcing our great team culture, we did manage to get some work done. We outlined our goals for 2010, set some new strategies in motion and even unveiled some incredibly awesome new "stuff" that we will be rolling out this year (the first rule of Fight Club is....?). One of our main topics was how do we keep our hardworking-funloving-cuttingedgetechnologydriven-smacktalking culture intact while essentially doubling the company each year. It's nice to see that management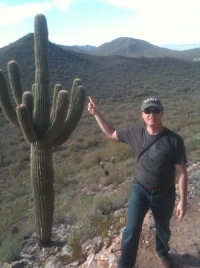 One thing that we are very proud of is that we rolled out our new community involvement program that encourages and rewards employees for becoming involved in their community. We even kicked off the program with a team building event with an entire afternoon spent at the McDowell Sonoran Conservancy (yes, the desert) where we raked dirt, planted hundreds of cactus, moved rocks from point A to point B and generally made the desert a more presentable place. I think we actually outworked their expectations as we ran out of stuff plant, move and cleanse. I'm not sure how that happened.
Appirio is a fantastic place to work and we are always hiring smart, hard-working people that love drinking the cloud computing koolaid. If you are interested, drop me a line or check out the link above.