There has been a lot of buzz lately surrounding JP Seabury's blog post, The Most Influential Salesforce.com Tech Bloggers. While it's cool to be on the list with some of the other great people in the Salesforce community, I have to point out that there are a number of people that are making a huge impact by not blogging as regularly as they'd probably like to.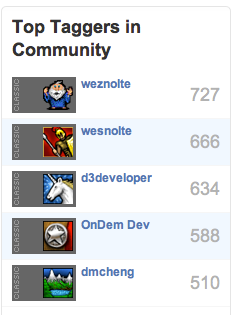 Dana Le beat me to the punch yesterday but I wanted to give a shout-out to the following people:
I don't know how these guys do it. I can't search Google or browse the message boards without seeing these guys helping other developers all over the place. And not only one or two sentences or lines of code but complete threads with source code and thoughtful discussions. Awesome stuff!
A couple of other great blogs to watch are Abhinav Gupta's TECH GERM blog and Aslam Bari's Technology Share blog. I'm not just saying that because they both work for us at Appirio, but they've honestly both been doing some really cool stuff so definitely check them out.